Let's face it ya'll — sometimes, time escapes from us and we find ourselves scrambling to get things done. Between being wives/partners, moms, work, and everything else…there just aren't enough hours in a day!
Well, it finally happened. Mother's Day snuck up on me and if you're as busy as I am, it probably snuck up on you too. Either way, you can't let the day go by without showing Mom you appreciate all she does on this special day. Here are 7 last-minute Mother's Day gift ideas that will help you show your appreciation — most of which can be grabbed without having to leave your house.
The search for the best Mother's Day gift ideas often brings us to flowers, chocolates, and breakfast in bed because these are all worthy gifts for Mom, but this year why not give her something a little different?
Here are 7 Mother's Day gift ideas that are sure to please any mom.
A Day at the Spa
A gift certificate for a day spa could be just the get-away Mom needs. If she isn't the spa type, a gift basket full of pampering spa items can give Mom a home spa day at her convenience. Include bath salts, body lotion, facial mask, and manicure and pedicure items. Remember, nothing is too good for Mom so don't be afraid to splurge! After all, she is Mom.
A Digital Picture Frame
Moms love to show off pictures of their kids. Digital picture frames can display a whole slideshow full of photographs with a digital camera card and the touch of a button. Digital picture frames have come down in price and come in a variety of sizes and styles but if you're looking for a super fancy one that can deliver year after year, check this one out!
Old TV Show or Movie Boxed Set
She remembers watching Gilligan's Island after school every day . . . Her favorite movie has always been Grease. Buy Mom a collector's edition or boxed set of her favorite TV shows or movies that she can enjoy again and again.
A Trip Down Memory Lane
Create a scrapbook or digital slideshow of some of Mom's favorite memories. For us, taking a physical trip down memory lane isn't as feasible right now. However, we are huge on symbolism. All it takes is a little creativity and you can coordinate an impactful memory.
A New Hobby, a Class, or a Workshop
She's got so many interests but she may not want to take the time or money to take a class or workshop. Consider signing Mom up for a gourmet cooking class, an arts & crafts workshop, or yoga [traditional or trap if she's always down for a good time]. If your mom is anything like mine, you may want to bring that hobby/class/workshop to her because there's nothing like having a good time in the comforts of your own home.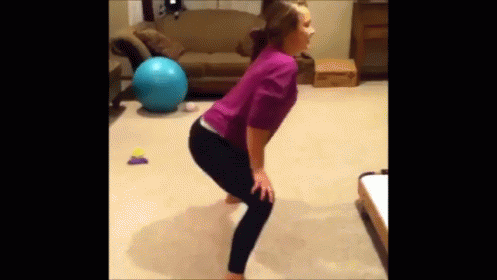 A Day of Chores
When my sister and I were younger, we were able to do things like start her day with breakfast and making the beds because when Mom's family pitches in and does the cooking and cleaning she does every day, it can be a real treat for her.
However, we are grown now and we no longer live at home. So, what's the next best thing? Hiring someone to do the dirty work for her! There was a time when I hired housekeepers/cleaning crews to take those tasks off of my hands — and it was glorious. I've always wanted to see our mom benefit from having that luxury and maybe it's time to make that happen!
Self-Care Tools
Even the most organized, busy moms need some help from a notebook, calendar, and pen once in a while. You might not see organization as self-care but it is! Help Mom stay organized and able to do all she handles in a day by setting her up with a cool day planner or journal system specially designed with self-care in mind.
My personal favorite journal system comes from Silk+Sonder. I know what you're thinking…"Mother's Day is in 3 days". While that is true, you can get Mom started by connecting her to Silk+Sonder's digital experience right now— which complements their physical journals and comes with bonus content and exercises. All it takes is 5 minutes a day with Silk + Sonder to get unstuck – whether your goal is to build a healthy productive routine or find some balance in the midst of chaos.
Because I always come bearing gifts, I happen to have some special savings from Silk+Sonder that I can pass on to you. How does 15% off sound? Click here to browse and shop but make sure you enter ChatwithBee15off at checkout to save.
Happy Mother's Day to all of the mommies out there! Whether you're a biological mom, a stepmom, a mom of an angel baby, or any other form of mom — I see you <3
To keep up with my activities in real-time, follow me on social media at —
Instagram | Facebook | Twitter
Interested in coaching? Click here to book a session!