Though we are in the thick of hurricane season, you'll still want to make sure you are fully prepared if one of these storms should hit your area — like Ida just did in the Gulf Coast. A hurricane can be as big as 600 miles across with damaging winds between 75-200 mph. So, being prepared is very important. Be sure to plan ahead and stock up on the essentials you need during and after a hurricane makes landfall in your town. You may have to spend several hours or days in your home or a shelter. So, being prepared is a better way to keep your family safe during this time.
Battery-operated Accessories
During a hurricane or major weather event, battery-operated accessories will be your best friend. A battery-operated radio and plenty of extra batteries is a good start. You can keep this nifty little device on your in order to keep up with any updated weather reports and information about the storm. Your radio should be tested often to make sure it is in full working order.
A portable power bank is also a great way to make sure you can keep devices like your cellphone powered up if you lose power. Our son attends college in the Gulf Coast area and recently lost power due to Hurricane Ida. The university was able to get its power back up and running before it became an inconvenience. However, he will be more prepared next time around with a portable power bank like this one.
Flashlight
A flashlight is also needed so if any power you may have in your home or shelter goes out, you won't be left in the dark. In our case, we equipped our son with a tactical flashlight. Hurricane and severe weather events don't only bring wind and rain. They can also bring flooding! So, having a flashlight that can withstand the elements is extremely important. As with any other device you use to prepare for a storm, be sure to have enough extra batteries for your flashlight to last at least 3-7 days.
Food/Water
Stocking non-perishable foods and several gallons of drinking water in your place of safety is very important. Food and water are very essential to anyone's survival. As mentioned earlier, there is no telling how many hours or days you may have to spend in your home or a shelter. If you have children that may need any type of special food, be sure to have that stocked as well. If you have any pets, stocking up on their type of food is great as well.
In our case, we sent our son to college with Meals Ready to Eat or MREs just in case. If you're not a military family like us or cannot get access to MREs, consider getting healthy, non-perishable snacks like these to get tide yourself over. They also double as great care packages for college students!
First-Aid Kit
It is always a good idea to have a first-aid kit on hand. You never know if and when you might need it, especially during or after a major weather storm. This is a great place to store any special medications you may be taking. In addition, you will have access to bandages, antiseptics, gauze, personal products, and more. Using a first-aid kit can hold you over until you can see your doctor.
Documents and Important Papers
Be sure to place any important documents in a waterproof/fireproof container. It is entirely possible that you may need to use documents such as insurance documents, birth certificates, driver's licenses, social security cards, and more following the storm — especially if your home sustains any damage. If these papers are left behind, they can be hard to replace.
Basic Household & Hygiene Items
You never know when you might need basic household items like a manual can opener, matches, candles, or fire extinguisher. When people think about losing power, they tend to only think about their cell phone chargers and non-perishable items. However, it is also important to stock items like garbage bags, fire extinguishers, extension cords, and coolers.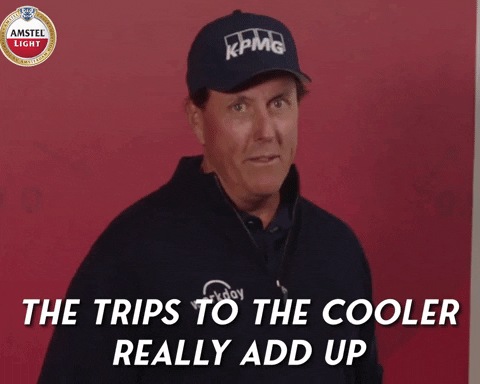 Helpful Hint: Grab a cooler that can keep items cool for multiple days like the Coleman Xtreme 5 Cooler.
Cleanliness is next to Godliness. So, be sure to keep toiletries on hand like toothpaste, deodorant, hand sanitizer, toilet paper, and extra clothing. Being cooped up inside is bad enough but being cooped up inside and funky is even worse. These are very important items to have when waiting for the storm to calm. Most, if not all of these items will be needed on a daily basis.
Activities for Children
If you have children, having a few games in the shelter with you is a great way to keep them calm and keep their minds off of the storm. One of our daughter's favorite games to play is The Floor is Lava. However, coloring books & crayons, puzzles, books, and other fun items can keep your little ones occupied while you ride out the storm.
Linens and Things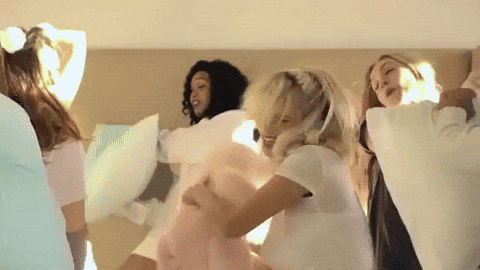 Finally, you want to be comfortable if you're having to shelter in place. There may be some temperature changes if you lose power. So, you want to make sure you want to make you have pillows and blankets on hand. You can never have too many of these items because you never know when you might need them.
The bottom line is that being prepared before the storm allows you to focus on more important things such as keeping everyone safe. Even if you think a hurricane will never hit landfall in your area, always be ready!
To keep up with my activities in real-time, follow me on social media at — Instagram | Facebook | Twitter
Interested in coaching? Click here to book a session!